Michel nous proposera deux morceaux « Sunset and Mangoes et Visions of Thai Spring rolls ».
Une suite de deux compositions jig-reel d'une jeune violoniste de Colombie Britannique, Jocelyn Pettit ; suite extraite de son CD sorti début 2010. L'original peut être écouté sur son site http://www.myspace.com/jocelynmusicalive (cf. titre « Late For The Feast »).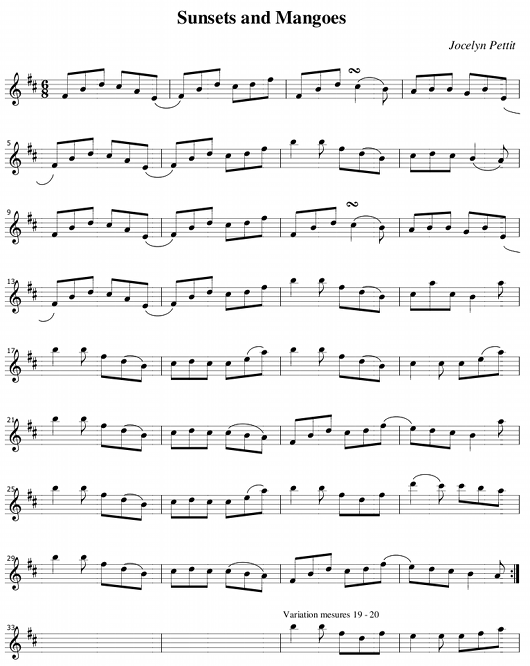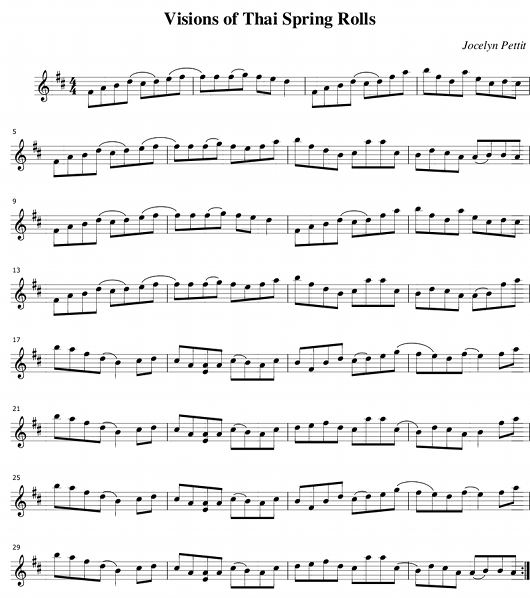 Voici la suite complète version lente.